Unconventional Mortgages for the Self Employed
Your source for alternative & hard to place mortgages in the GTA and across Ontario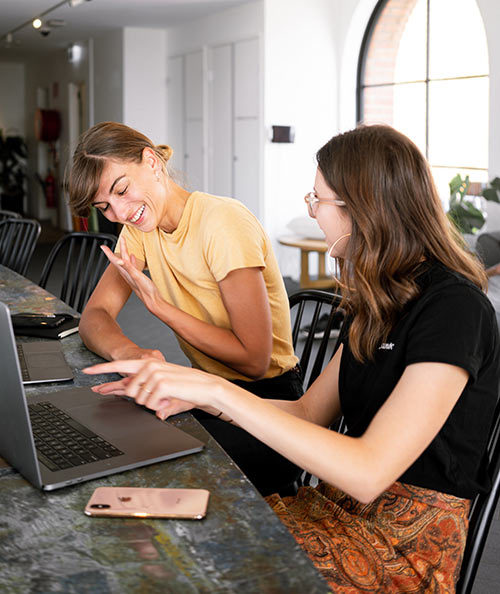 Have you found it difficult to get a mortgage in the GTA due to your self-employment? We can help.
When it comes to mortgages, it hasn't always paid to be self-employed in the GTA or across Ontario namely because reducing your taxable income can make it difficult to qualify for the mortgage you deserve.
we work with lenders that offer excellent mortgage options for self-employed people across Ontario. These lenders understand that self-employed individuals have tax write-offs creating significant reductions in their declared income.

Despite the major banks tendency to decline clients who can't prove their income there are a number of lender's who invite common sense lending. As long as a lender can make sense of an application and feels comfortable that the loan will be repaid and that they won't lose their investment they are more than happy to approve the applications we submit to them.

Rest assured we have the experience and know-how to get the mortgage you deserve.
Just some of the types of self-employed GTA, Toronto and Ontario clients we have worked with to get the mortgage they deserved.
Accountants
Barbers and Hairstylists
Taxi Drivers and Uber Drivers
Truck or Transport Drivers
Real Estate Agent
Mortgage Agents or Brokers
Freelance or Contract Workers
Cash Paid Employees
Restaurant Owners
Sales People
Social Media Specialists
Tutors
Seasonal Workers
Electricians
Carpenters
Painters
Drywallers
Masons
Chefs and Cooks
Photographers
Graphic Designers
Event Planner
Gig Economy Workers
Nannies
We have worked with essentially any and all types of self-employed individuals across the GTA, Toronto and Ontario. If you are having a hard time getting a mortgage because you are self-employed or bring home cash, we can help
Common questions we receive from self employed persons in the Toronto, GTA and across Ontario areas.
We are able to work with self employed individuals from anywhere across Ontario to help you with that hard to get mortgage that you deserve.
Can you help me with getting a mortgage while being self employed but much of my income is cash?
Can you help provide CMHC mortgage insurance for the self employed? I am not sure if that's possible.
I am self employed and looking to purchase a home. Can you help me as I am not sure what options I have?
Do you have access to lenders that can help me as I am self employed?
Can I get a mortgage if I am self employed in the Toronto area?
Can you provide mortgage advice to me as I am self employed and not sure where to go?
Are you and your team mortgage brokers that can help the self employed in the Toronto and GTA?
What mortgage options are there for a self employed individual living in Ontario?
The answer is YES, we can 100% help individuals that are self employed from anywhere across Ontario including Toronto, the GTA, Richmond Hill, Markham, Oshawa, Mississauga, Ajax, Whitby and other local cities.
Simply contact us for a free, no-hassle conversation. You'll be glad you did.
Denied a Mortgage by the Big Banks?
If you have been turned away from the Big Canadian Banks and cannot get the mortgage you need let us show you how we can help.
Apply Today
Call Today